Multi Factor Authentication
SECURE YOUR MOST CRITICAL APPS FIRST
Multifactor Authentication is an authentication method that requires the user to provide two or more verification factors to gain access to a resource such as an application, online account or VPN.
The main purpose of Multifactor Authentication is to create a layered defense that makes it more difficult for an unauthorized person to access a target.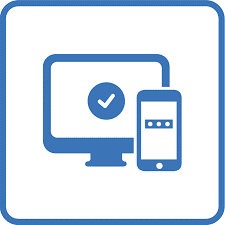 WHY SHOULD YOU USE MULTIFACTOR AUTHENTICATION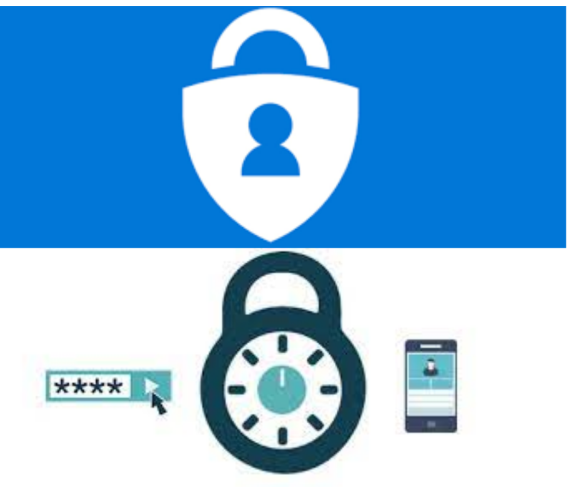 The biggest advantage of Multifactor Authentication is that it adds an extra layer of security that an intruder will have to break in order to gain access to data and other information.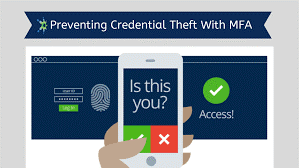 PROTECTION AGAINST CREDENTIAL AND DEVICE THEFT
At times, all an organization needs to lose data and other important information is a person glancing at an employee entering his password and remembering the password.Multi Factor Authentication protects against credential theft by making sure that a password alone is never enough to authenticate a password attempt.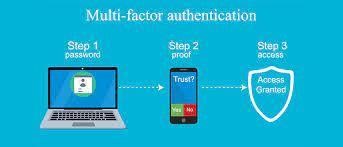 Out of all Cybersecurity solutions that exist, implementing Multifactor Authentication is the easiest and cheapest to implement.
If your current business software supports it, then implementing any form of Multifactor Authentication is almost non-intrusive and can cause almost no downtime whatsoever.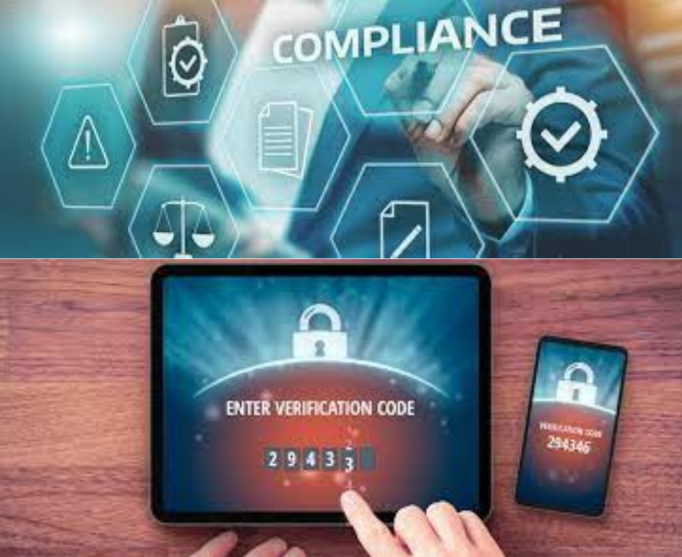 Implementing Multifactor Authentication is a key factor for achieving compliance with data protection laws and regulations.
All customers appreciate the organizations that protect their data and information and hence implementing Multi Factor Authentication can be a good way for an organization to increase their reputation and become a trust-worthy organization.
WHAT MAKES MULTI FACTOR AUTHENTICATION SO EFFICIENT AND RELIABLE
SECURE & FLEXIBLE AUTHENTICATION:
For an authentication to be as efficient as possible, it should ensure that it supports adaptive authentication and single sign-on to make it as easy as possible for genuine users to access accounts without compromising on account security. These authentication systems should also support various verification methods such as OTP's,  biometric controls and physical tokens so that users without smartphones can also access the accounts
The best authentication solution should have an easily understandable admin dashboard in which you can manage user authentication policies, review reports and keep a check on who is accessing which accounts. This dashboard should allow the admin to easily de-provision users and should be able to stop any employee who has left the company to access sensitive accounts.
FREE TRIAL


A good authentication solution will allow users to take a free trial of the solution. This allows users to understand and evaluate the solution and ensure that the solution meets their organization's larger security goals.
HOW DOES MFA AFFECT YOUR BUSINESS?
Multifactor Authentication gives the admin the authority to manage who is accessing which account and ensure the users verify their identity. This works really well with Single Sign-On which allows users to access applications using only one pair of credentials which is managed centrally by access and management solutions. This eliminates the need for passwords and helps in decreasing password fatigue and increase employee productivity which is directly associated to an increase in the business.
WHY IS MFA IMPORTANT FOR YOUR BUSINESS?
The way businesses work now isn't the way they worked various years ago. It has revolutionized on a large scale. Businesses now require cloud applications in order to ensure they are working efficiently and to collaborate with virtual teams. This has become an utmost necessity in these trying times of the Covid-19 pandemic, as many enterprises rely on virtual collaboration for their productivity and success. Hence it is very necessary to use Multi Factor Authentication to make sure that the identity of all employees is safe and secure.
When a user logs into a website, apart from entering their username and password, they are also asked to verify their identity using a number of options.
This can be either in the form of a numeric code called an OTP (One Time Password) which is sent to the user via a text message or an email. It can be in the form of an authenticator app that asks you to scan your fingerprint or a face scan. Certain organizations may also ask the users to verify using a physical token such as a key or a swipe card.
Many enterprises support adaptive authentication. This is the type of authentication makes it easier for users to gain access to critical systems, without compromising on account security.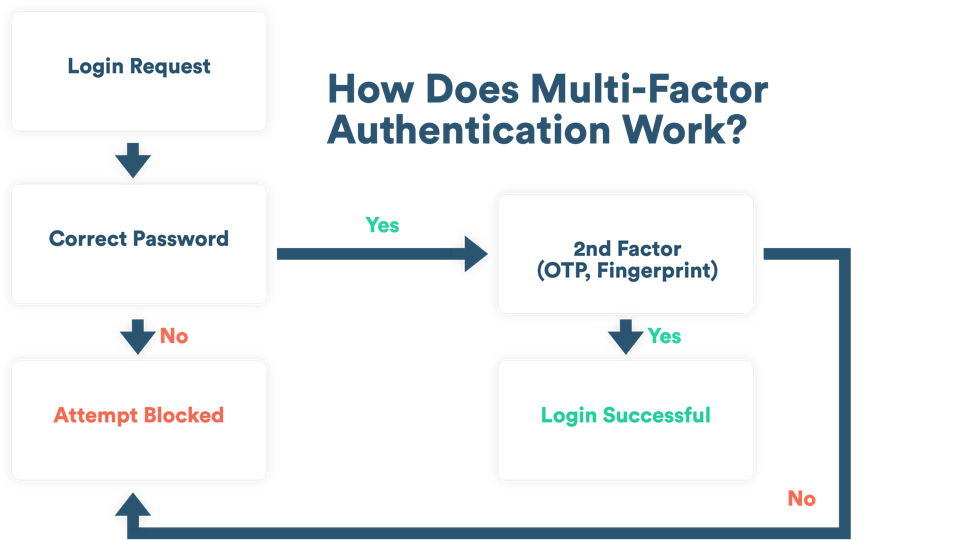 TYPES OF MULTIFACTOR AUTHENTICATION
SMS TOKEN AUTHENTICATION

A relatively straightforward measure to implement, especially for consumers and the general public, this check most often consists of a text message containing aPIN number. This PIN is then used as a one-time password (OTP), usually in addition to traditional username-and-password verification.
EMAIL TOKEN AUTHENTICATION
This method is Identical to SMS tokens, but the code is sent via email. Since not everyone has their phone with them all the time, it's a good idea to offer this option. It can act as a backup method if your customer has had their mobile device lost or stolen
SOFTWARE TOKEN AUTHENTICATION
By using an authentication application on a mobile device, you can get almost the same level of security as with a hardware token. 
BIOMETRIC VERIFICATION
People with a smart device or computer with biometric authentication (such as fingerprint ID or facial recognition) can use this check to confirm their identity as part of MFA. Biometric ID verificationtends to be less hassle than typing in an OTP, so customers find it less aggravating to use it frequently.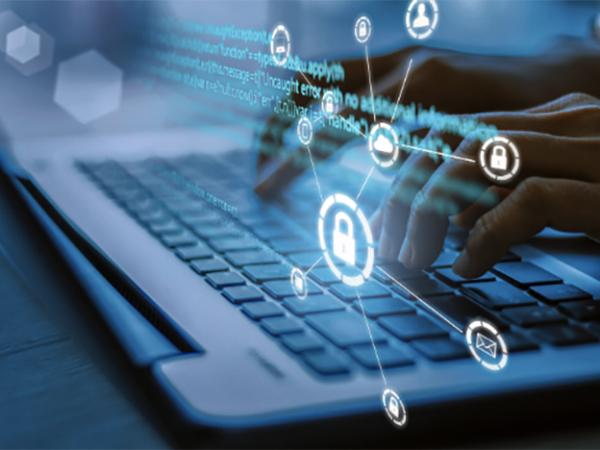 Case Study: Offering Two-Factor Authentication: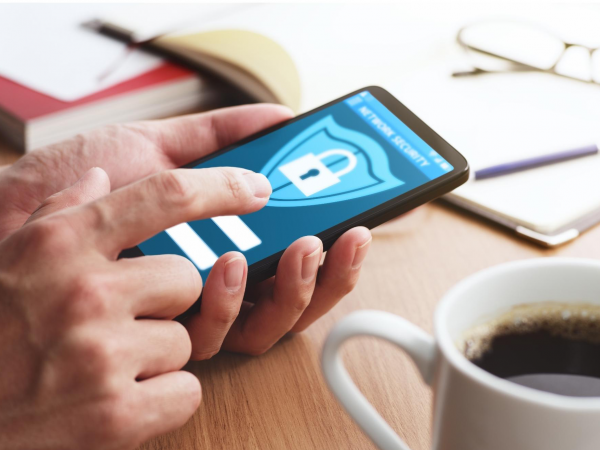 Two Factor Case Study and Success Stories: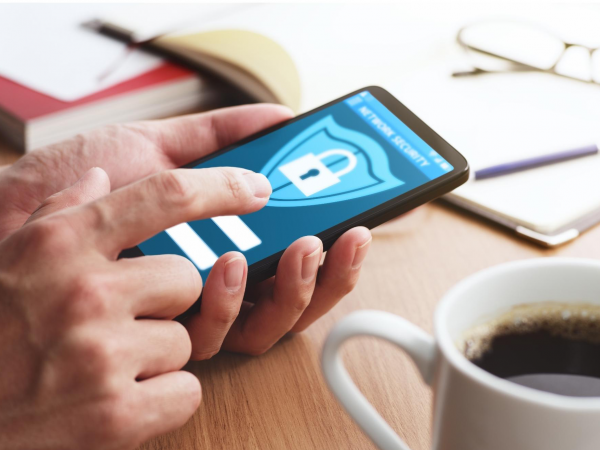 Two Factor Authentication News And Articles:
frequently asked questions