Organizations today use a variety of solutions to secure their security infrastructure. Whether you're in the cloud, the data centre, or both, Our Network Security solutions simplify security without compromising network performance, offer a unified approach for streamlined operations, and allow you to scale for future business growth.
Any network is vulnerable to malicious use and accidental damage unless it is properly secured. Private data, including trade secrets and customer information, can be exposed by hackers, disgruntled employees, or poor security practises within an organisation.
While hackers stealing customer information and selling it to be used in fraud generates negative publicity and public mistrust in the organisation.
Network security is any activity designed to protect the usability and integrity of your network and data.
Includes hardware and software technologies

Protection from Multiple Cyber threats

Prevents malicious actors from entering and spreading on your network

Effective network security allows authorized access to your network
Types of cyber security threat & Cyber attacks
Types of cyber security threats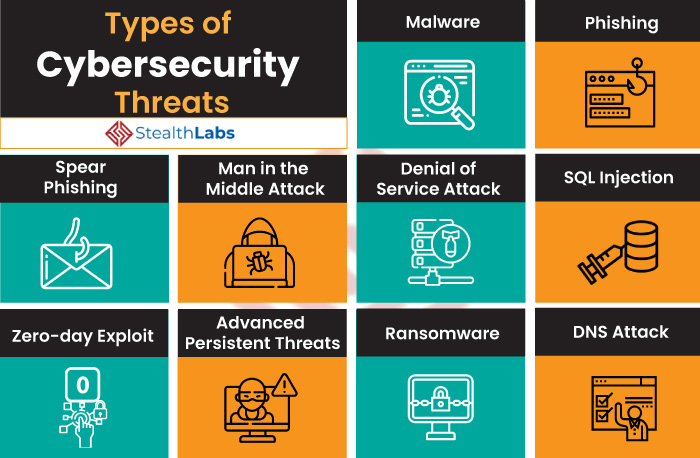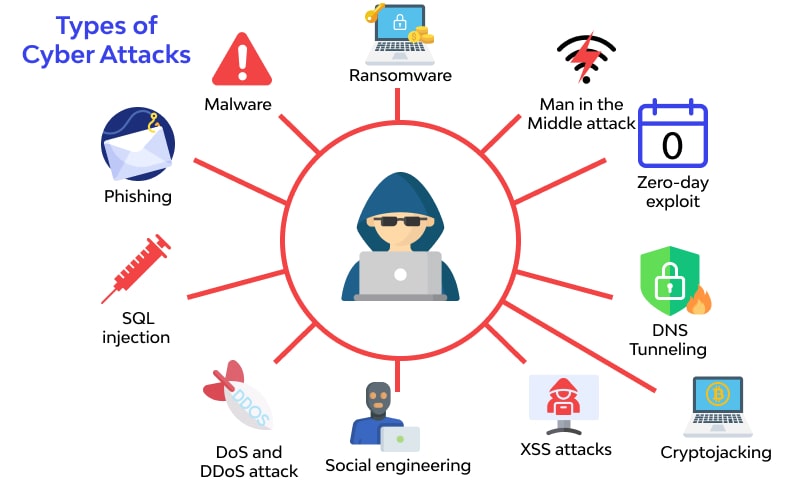 Secure your website with Automated Website Security Solution (Link to contact us form
Website defacement occurs when an attacker penetrates a website and replaces content on the site with their own messages. security exploit in which the attacker seeks to compromise a specific group of end users by infecting websites that members of the group are known to visit. The goal is to infect a targeted user's computer and gain access to the network at the target's workplace.
What are the Computer Security ?
Computer security, also called cybersecurity, is the protection of computer systems and information from harm, theft, and unauthorized use. Computer hardware is typically protected by the same means used to protect other valuable or sensitive equipment—namely, serial numbers, doors and locks, and alarms
How we help avoid all these threats or risks for Businesses
We Protect your Data moving inside the network

We help comply with Regulatory Compliance for your industry

We help prevent attacks like harmful ransomware and many more

We help improve visibility for any kind of malicious behavior on the network.
Vulnerability Management: Discover, assess, prioritize, and patch critical vulnerabilities and reduce cybersecurity risk in real time and across your global hybrid IT, OT, and IoT landscape.

Network Situational Awareness: Attain a real-time, dynamic view of your network infrastructure which delivers next-generation network discovery, leak path detection, visualization and analytics to provide network situational awareness
frequently asked questions